CSSOPE 2023: APAC als globales Zentrum der Ölraffinerie
---
Unser Partner, Daniel Berger, wurde eingeladen, auf dem "China Sourcing Summit on Petroleum & Chemical Equipment" zu präsentieren. In diesem Jahr fand die 12. CSSOPE statt, an der mehr als 700 Delegierte von Chemieunternehmen, EPCs und verwandten Zulieferern teilnahmen. Sein Vortrag konzentrierte sich auf die Zukunftsaussichten für die petrochemische Industrie: Based in APAC, Facing the Future – Key Trends and Industry Implications.
---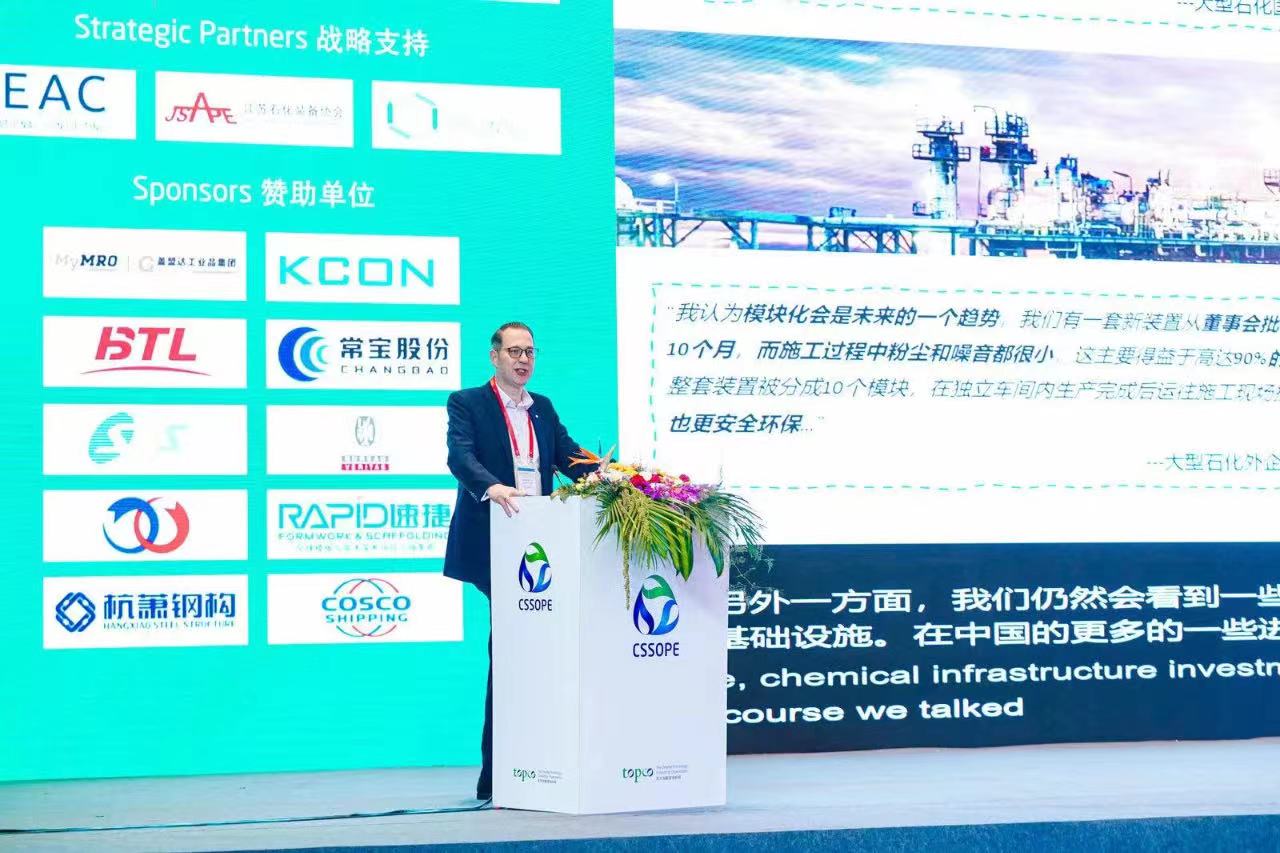 ---
Auf APAC als Zentrum für Ölraffinerien entfielen im Jahr 2021 37 % der weltweiten jährlichen Ölraffineriekapazität und 80 % der bis 2025 neu geplanten Kapazitäten. Davon 60 % in China und 20 % in den übrigen APAC-Ländern, vor allem ASEAN.

Große in- und ausländische Unternehmen investieren mit dem Ziel der Kapazitätserweiterung oder der Entwicklung neuer Technologien (Downstream), wobei Singapur ein attraktives Ziel für umfangreiche Investitionen ist.
China ist aufgrund der enormen Marktnachfrage weiterhin der attraktivste Markt. In- und ausländische Petrochemiekonzerne haben ihre Investitionen in China erhöht.
Intensivierung, intelligente Technologien, Umweltfreundlichkeit und Globalisierung werden die Haupttrends für den Markt der chemische Verfahren sein. Chinesische Unternehmen sollten daher die internationale Zusammenarbeit vertiefen und einen Gang ins Ausland in Betracht ziehen.

Die globale petrochemische Industrie steht vor enormen technischen und geschäftlichen Herausforderungen, aber es entstehen auch neue Chancen.
Chemieunternehmen sollten den Aufbau von Kapazitäten kontinuierlich verstärken, um die Chancen und Herausforderungen von intelligenter und nachhaltiger Entwicklung zu meistern.
Sie sind an der Präsentation interessiert? Dann melden Sie sich gerne bei uns:
eac-muc@eac-consulting.de