---
As every year, we have complied another review "China in 2022". Based on our insights from consulting projects, we are more than happy to share our market and industry perspectives and first look into 2023.
---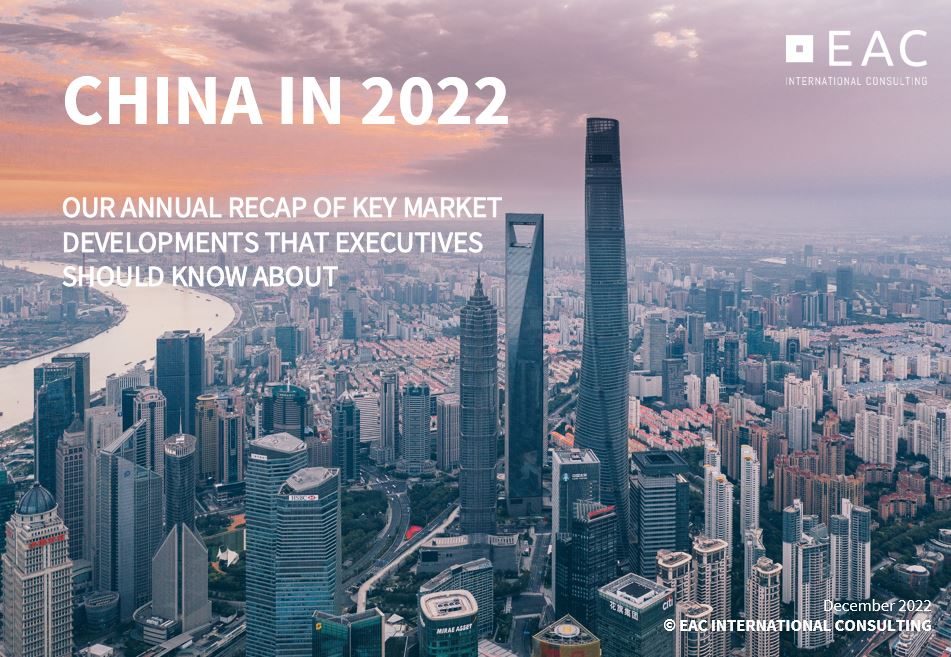 ---
In our entire China consulting practice, spanning more than 30 years, we have never encountered such a series of political and economic shockwaves – both internationally and within China.
The Russian war in Ukraine followed by soaring energy prices, sky-high inflation and the increasing ideological bloc formation as well as escalating geo-political tensions between the US and China leading to a new height of trade and technology sanctions were not only unfavorable elements added to the global 'crisis cocktail' but also point to an end of unconditional globalization.
The outlook for 2023 remains somewhat modest
While decoupling is here to stay as an irreversible trend, international companies operating in China are tasked with reviewing their China strategy to both seize long-term growth potential.
They also try to build on foundations to reduce possible risks and to strengthen the resilience of their global, regional, and local value chains.
If you are interested in our publication "China Review 2022", please click on this link and enter your details to receive the full report.