CSSOPE 2023: APAC as a Global Center for Oil Refining
---
Our partner, Daniel Berger, was invited to present at the "China Sourcing Summit on Petroleum & Chemical Equipment". This year was the 12th CSSOPE, attended by more than 700 delegates from chemical companies, EPCs and related suppliers. His presentation focused on the future outlook for the petrochemical industry: Based in APAC, Facing the Future – Key Trends and Industry Implications.
---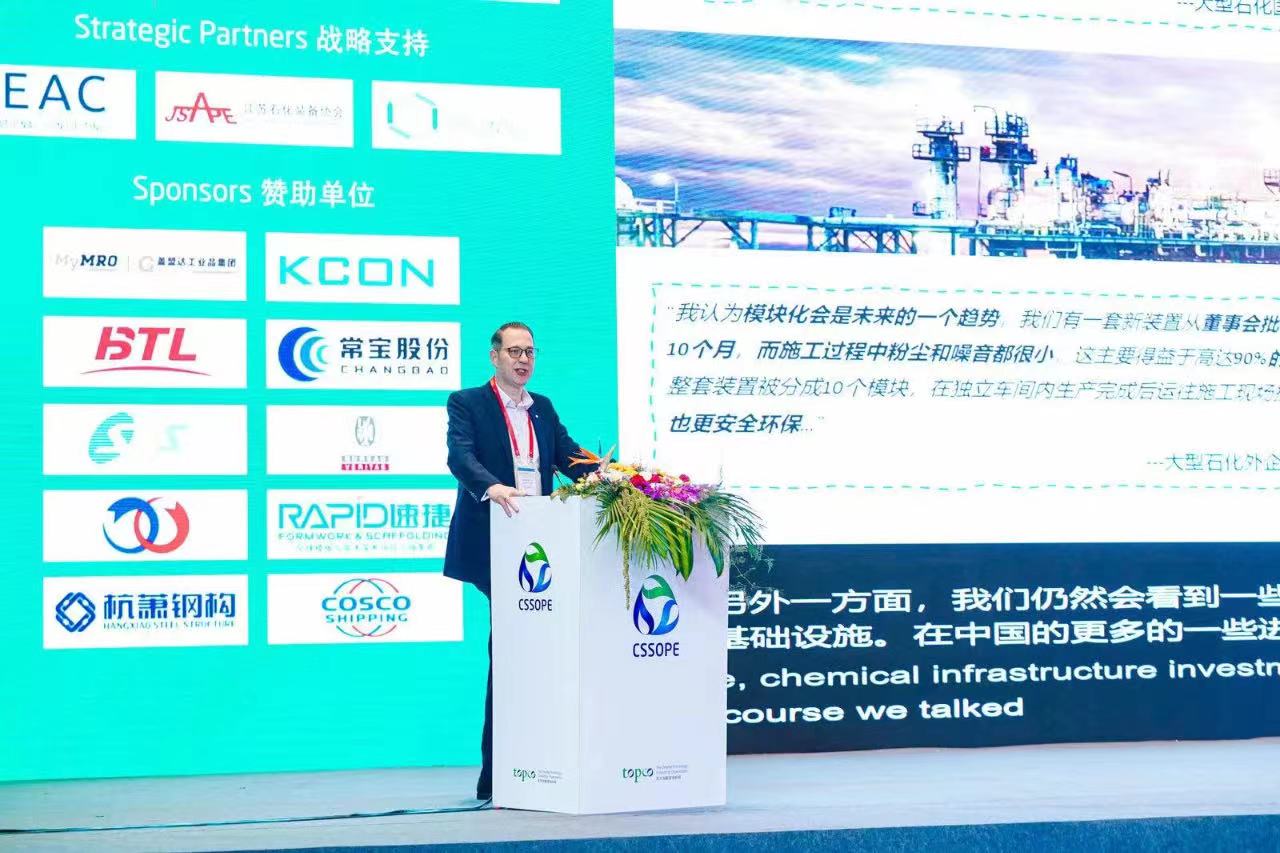 ---
APAC, as a center for oil refineries, accounted for 37% of global annual oil refining capacity in 2021 and 80% of new planned capacity by 2025. Of this, 60% in China and 20% in the rest of APAC, mainly ASEAN.
Major domestic and foreign companies are investing with the aim of expanding capacity or developing new technologies (downstream), with Singapore being an attractive destination for large-scale investment.
China remains the most attractive market due to huge market demand - domestic and foreign petrochemical companies have increased their investments in China.
Intensification, intelligence, environmental friendliness and globalization will be the main trends for the chemical equipment market. Chinese enterprises should deepen international cooperation and consider going abroad.
The global petrochemical industry is facing enormous technical and business challenges, but new opportunities are also emerging.
Chemical enterprises should continuously strengthen capacity building to meet the opportunities and challenges posed by intelligence and sustainability.
Are you interested in the presentation? Then write to us: eac-muceac-consulting.de