---
ABOUT EAC - WHAT CLIENTS SAY ABOUT US
---
---
What customers say about us - multinationals, German medium-sized companies and hidden champions. We have supported over 2500 projects in more than 50 countries worldwide - with product and technology know-how in various industries in the areas of strategy, M&A, operational excellence and digital transformation.
---
"EAC provided customer-centric strategy advice to strengthen Topsoe's market position in China. We received fact-based market trends, data-based strategy advice and an implementable action plan from EAC to ensure the best-fit approach for the Chinese market - especially under highly volatile market conditions."
---
Vice President | Head of Strategy and Market Intelligence
Topsoe
---
---
"Everyone knows that the Chinese market offers great potential and thus a multitude of attractive fields of activity for companies! But which one is the right one and promises sustainable business success? Thanks to its good knowledge of the sector and its network in the Chinese industry, EAC was able to quickly prepare relevant market data, provide a precise picture of current trends and establish contacts with key players. On this basis clear conclusions could be drawn for promising next steps."
---
Head of Corporate Development
Dr. Oetker
---
---
"With EAC China, we have found a strong and experienced partner who has supported Paulaner in Asia for many years. The focus has always been on realising growth for our imported beer in a multi-channel approach. From defining the go-to-market strategy to transforming the organisation and hiring the right management - EAC has always been a valued advisor for us."
---
Head of International Markets
Paulaner E/D
---
---
"EAC worked with Villeroy & Boch on the Offline Retail Expansion Strategy in China. The EAC team delivered high quality work, within the agreed tight timeline. The final recommendation was based on solid assessment of the Retail landscape in China and best practices from similar industries. We have a concrete list of target cities, retail outlets in each of those cities, which is now guiding our offline Retail expansion decisions in China. I can highly recommend EAC for any similar projects."
---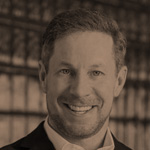 Head of Asia Pacific, Dining & Lifestyle
Villeroy & Boch
---
---
"EAC supported Hansgrohe in the systematic review of over 10 countries for the expansion of our production capacities. The EAC team analyzed precisely and in detail the availability and qualification of labor on site, negotiated investment incentives with state actors in advance, clarified the ownership of land, site conditions and the legal requirements for our planned investment in a new plant. We would like to thank them for their extremely professional support of the project."
---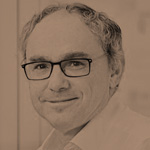 ---
"My experience with EAC and the team leading our project has been very good. We have experienced a very professional way of collaboration. In each & every step, the project manager had clear objectives to meet the expectations of BASF. We are also happy on the methodology EAC followed and the suggestion of 11 top listed potential partners. Hope one of our focused partners turns into reality. EAC team had shown excellent capability & collaboration. I thank the entire team and look forward to further collaboration."
---
CEO Coatings Solutions, BASF
---
---
"EAC supported us in developing a post-merger go-to-market strategy for the APAC region. With dedicated teams close to our different markets and customers, EAC managed to build bottom-up support and local buy-in for the strategy within the organization, while at the same time also consolidating the results into a strong investment case for our global Board and shareholders."
---
President APAC, Member of Group Executive Committee at Ammega Group
---
---
"The competitiveness study for robotics and automation in China, carried out in a very cooperative manner with EAC, has provided us with crucial insights at the right time. They truly are "deep insights" because EAC goes to the very core of the issues with great dedication. Thank you for your exceptional flexibility and customer-centricity!"
---
Managing Director VDMA Robotics + Automation
---
---
"For more than two years EAC has supported us in the strategically important relocation of our joint venture in Shenyang - the largest single investment in the history of the Burckhardt Group. We appreciate EAC's comprehensive China know-how and professional support from the initial plausibility check of the relocation to the implementation of the project."
---
CEO Burckhardt Compression AG
---
---
"As a specialist in the field of exhibition, EAC International Consulting has professionally and sensitively accompanied the market analysis of the local environment in Greece in the run-up to our decision to participate in Forum SA, thus contributing to a successful project result."
---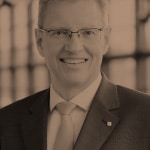 ---
"In a very close global cooperation, EAC has supported the Polyurethanes BU in systematically reviewing its service offering in light of customer needs and the competitive environment. On the basis of the very professional interviews conducted by EAC with our customers, the project enabled us to sharpen our regional and industry-specific offerings and derive areas of action for the future. EAC's fast, flexible and very competent support as well as the broad network of local employees in all regions were decisive factors in the renewed cooperation with EAC"
---
Dr. Christine Mendoza-Frohn
Senior Vice President Global Head of Industrial Marketing Polyurethanes, Covestro Deutschland AG
---
---
"EAC has supported Clariant (Germany) in the development of growth strategies in China and India. We benefited not only from EAC's intellectually sophisticated strategic approach, but also from EAC's insider knowledge in China and India. The efficiency of the project management was impressive. EAC is also a true partner in strategy implementation and execution. All this positively differentiates EAC from other strategy consultants I have worked with in the past."
---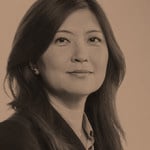 VP and Head of Strategy and Marketing, Clariant Produkte (Deutschland) GmbH
---
---
"Seit mehreren Jahren unterstützt uns die EAC erfolgreich bei der Entwicklung und Umsetzung globaler Wachstumslösungen in asiatischen Kernmärkten. Wesentlicher Erfolgsfaktor der Zusammenarbeit ist das substanzielle Verständnis erfahrener Berater in der chinesischen Halbleiterindustrie sowie in der indischen Pharma-, Chemie- und Photovoltaik-Industrie."
---
CEO Global Business Unit Advanced Technology Facilities (ATF) Exyte
---
---
"Ich habe EAC im Rahmen der gemeinsamen Projekte als fachlich außerordentlich kompetent erlebt. Die Zusammenarbeit war angenehm und vertrauensvoll und hat uns bei der Entwicklung neuer Prozesse sehr geholfen."
---
ehem. Leiter Kfm. Projektentwicklung KUKA Systems GmbH
---
---
"EAC hat uns in Indien bei der Übernahme eines führenden Türenherstellers unterstützt. Die EAC war nicht nur Berater, sondern Partner vor Ort. Hoch professionell, kompetent, effizient und flexibel! Wir würden die EAC jederzeit wieder mandatieren."
---
Haftender Gesellschafter, Hörmann KG Verkaufsgesellschaft
---
---
"EAC hat uns bei der Auswahl neuer und strategisch wichtiger Produktionsstandorte in Osteuropa unterstützt. Obwohl das Projekt in einem extrem knapp bemessenen Zeitfenster durchgeführt wurde, wurden unsere Erwartungen in vollem Maße erfüllt. In enorm kurzer Zeit konnte die Entscheidung für die geplanten Investitionen einstimmig getroffen werden."
---
Senior Vice President EF, Finance/Controlling/IT, ZF Friedrichshafen AG
---
---
"Wir hatten EAC im Rahmen einer Standortanalyse gebeten, uns bei der Bewertung geeigneter Standorte in Europa und Nafta (Mexico) zu unterstützen. Beeindruckend war für mich die analytische Tiefenschärfe verbunden mit einer exzellenten Kenntnis der untersuchten Länder und einer gleichermaßen unternehmerischen wie pragmatischen Herangehensweise. Das Team hat sich für dieses Projekt über das auch bei Beratern zu erwartende Maß hinaus eingesetzt."
---
ehemals CEO Uniwheels AG,
aktuell Managing Director MUBEA
---
---